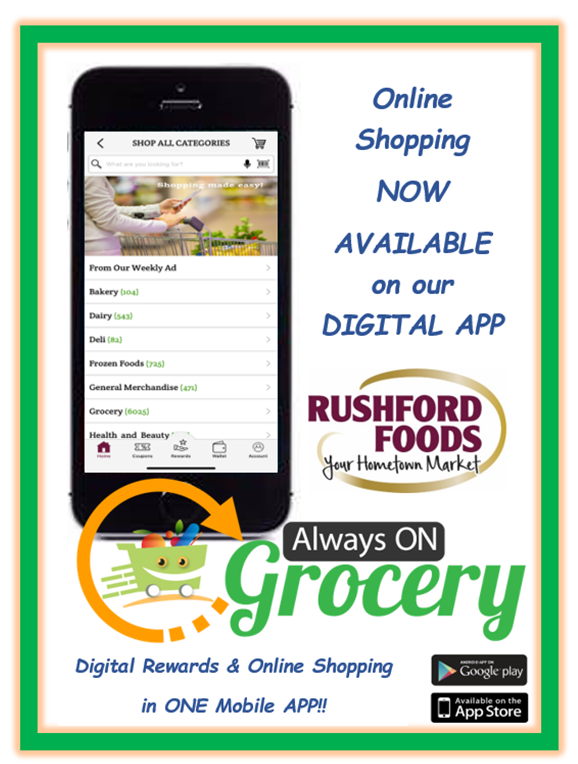 If you already have registered to shop Rushford Foods online, you can log in here to begin shopping.
If you already have the Rushford Foods APP, you can use your APP to shop online now.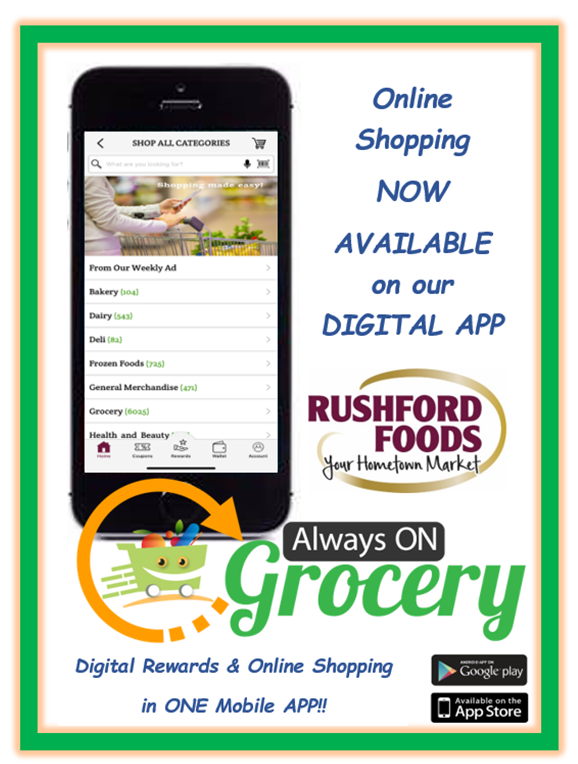 If you have not registered, you will need to set up an account.
Below are instructions to set up an account to begin shopping online with Rushford Foods.
Step ONE
Go to Rushford Foods Online Shopping page.
Click on REGISTER

If you are a current Rushford Foods APP customer, you must use the same email and 4 digit PIN# to register for online shopping.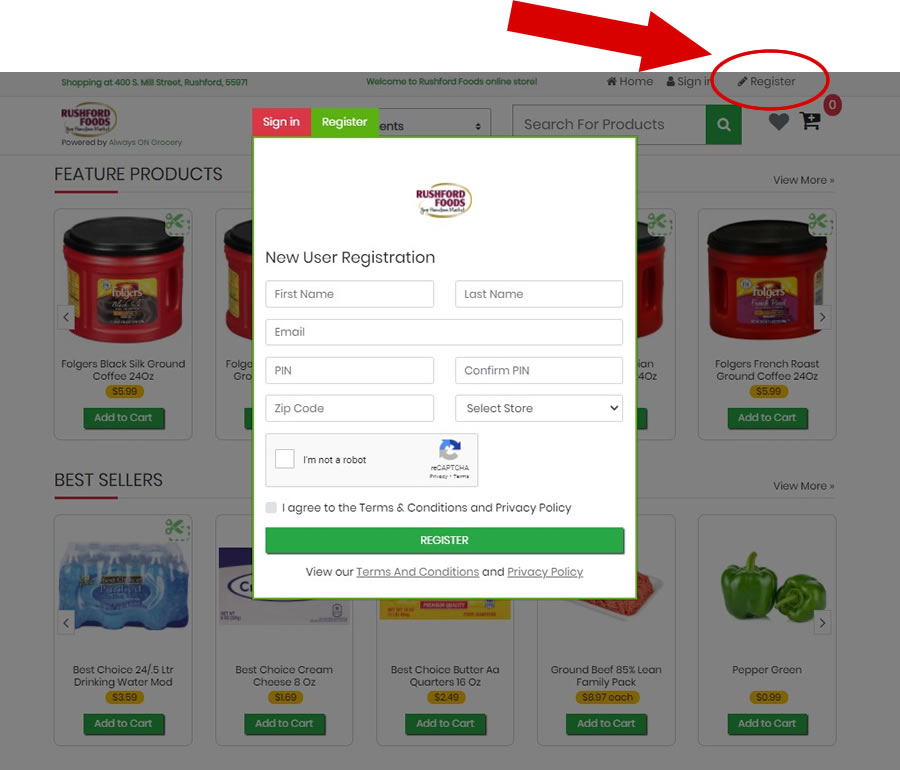 Step TWO
Click on the "Sign in" in the tab or in the upper right of the page
Login using your email and PIN #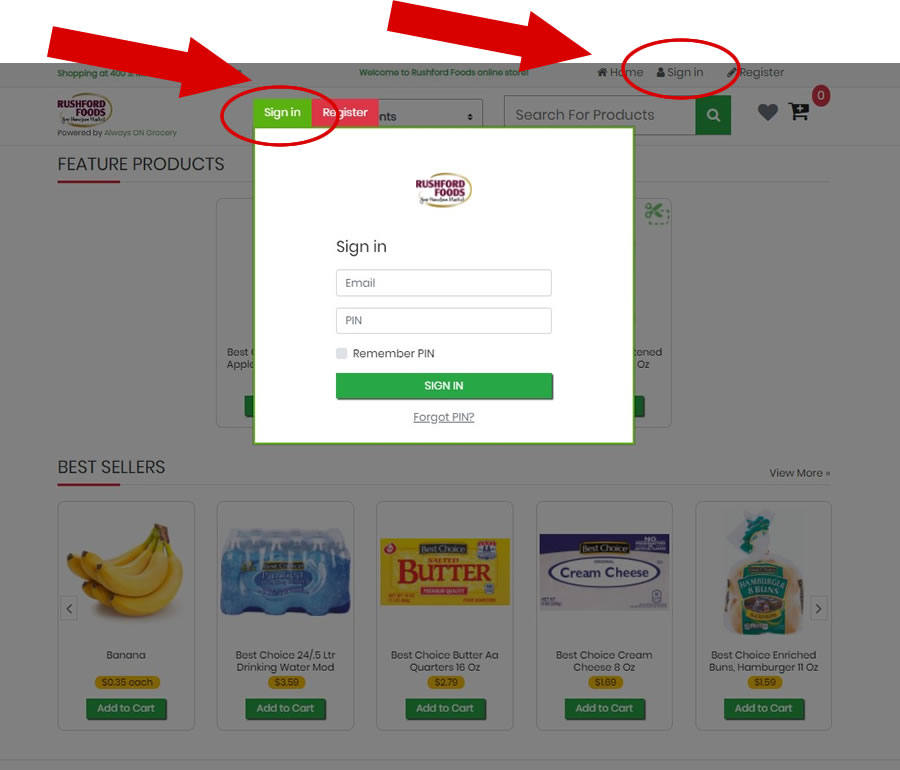 Step THREE
Start Shopping
You can search for items
In this example, "Pizza" was typed in the search bar
You can view by category
Click in the Shop box to display the categories
When you find your product, click on "Add to Cart"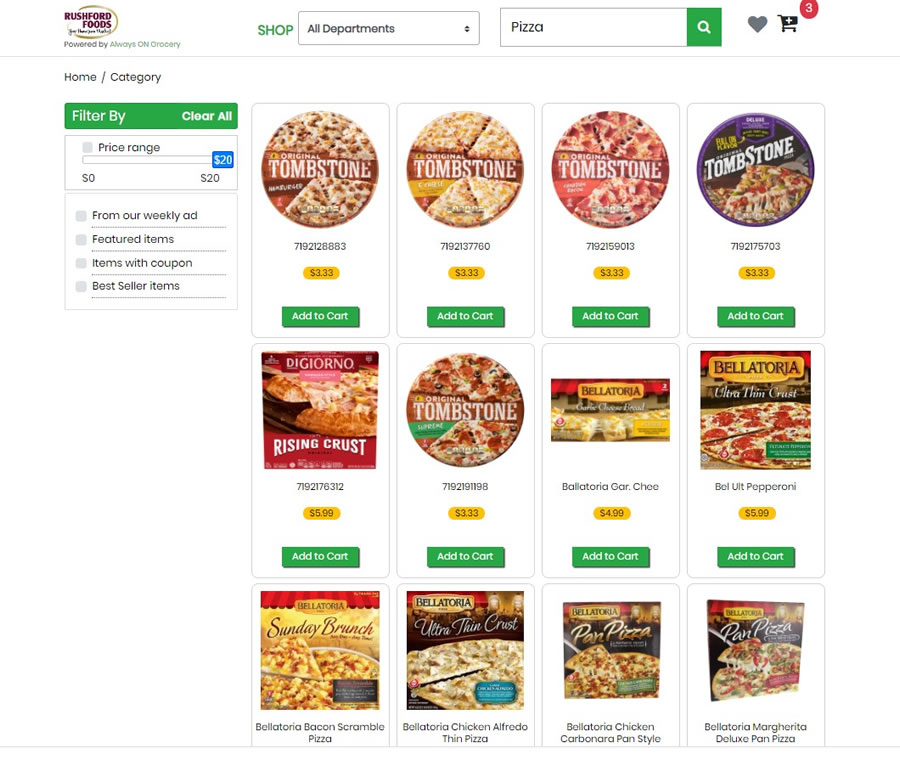 Step FOUR
Add all your items to the cart
Click to view your cart
Make any changes needed
Click to checkout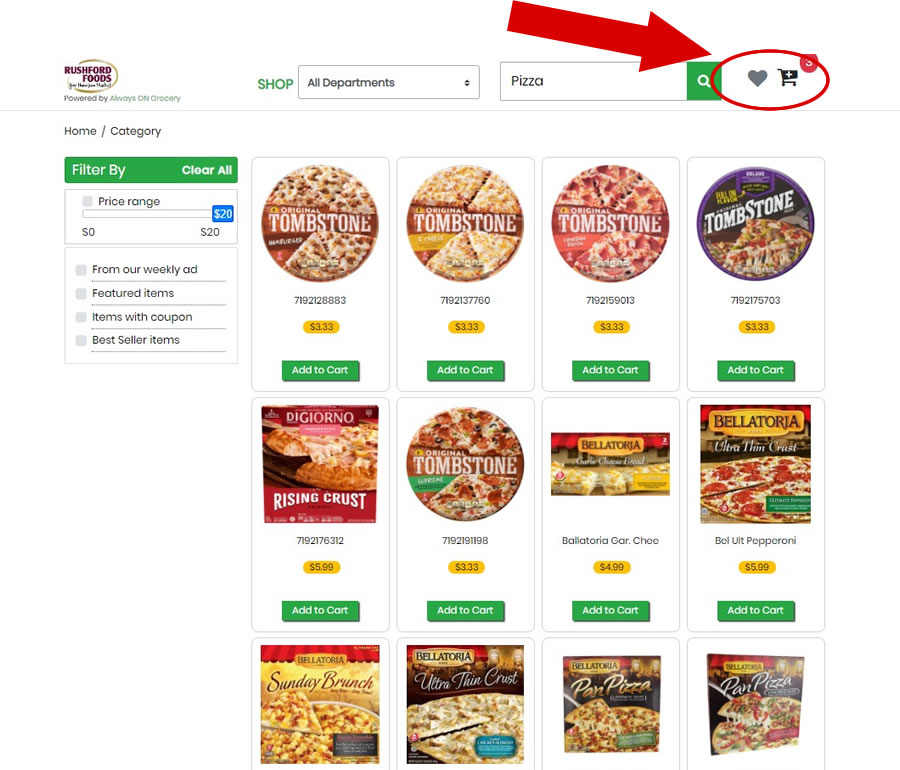 Step FIVE
Checkout
Select delivery or curbside pick-up
Select day and time from the available times
For delivery, confirm the delivery address
Select to pay by credit card
Enter your payment information on our secure site.
Enter any special instructions and phone if you choose
Click on "Place your Order"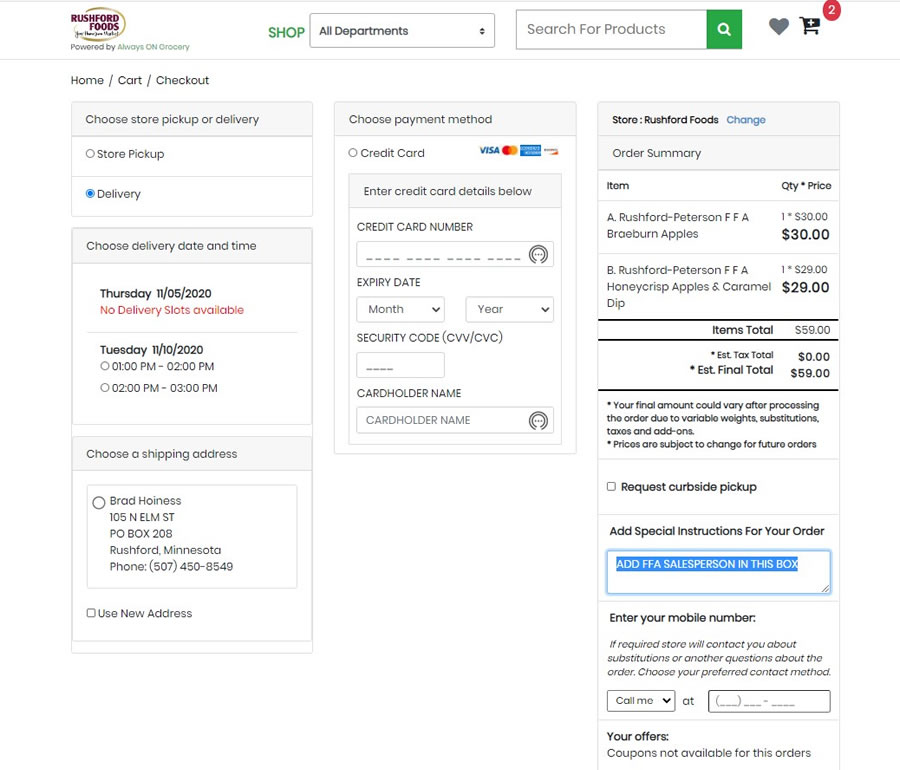 Step SIX
An Email will be sent with a confirmation of your order and will include an "authorized amount", which is the maximum amount your credit card will be charged.
Rushford Foods staff will fulfill your order and finalize the transaction
A second email will be sent showing the final amount charged to your credit card, and to let you know your order is ready to be picked up or will be delivered at the time you designated.
If you have any questions during the registration, sign-in or shopping the online website, please contact Brad Hoiness at rushiga@acegroup.cc or by calling 507-864-2878.